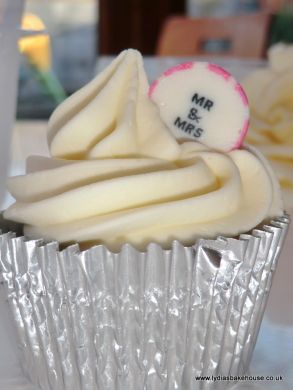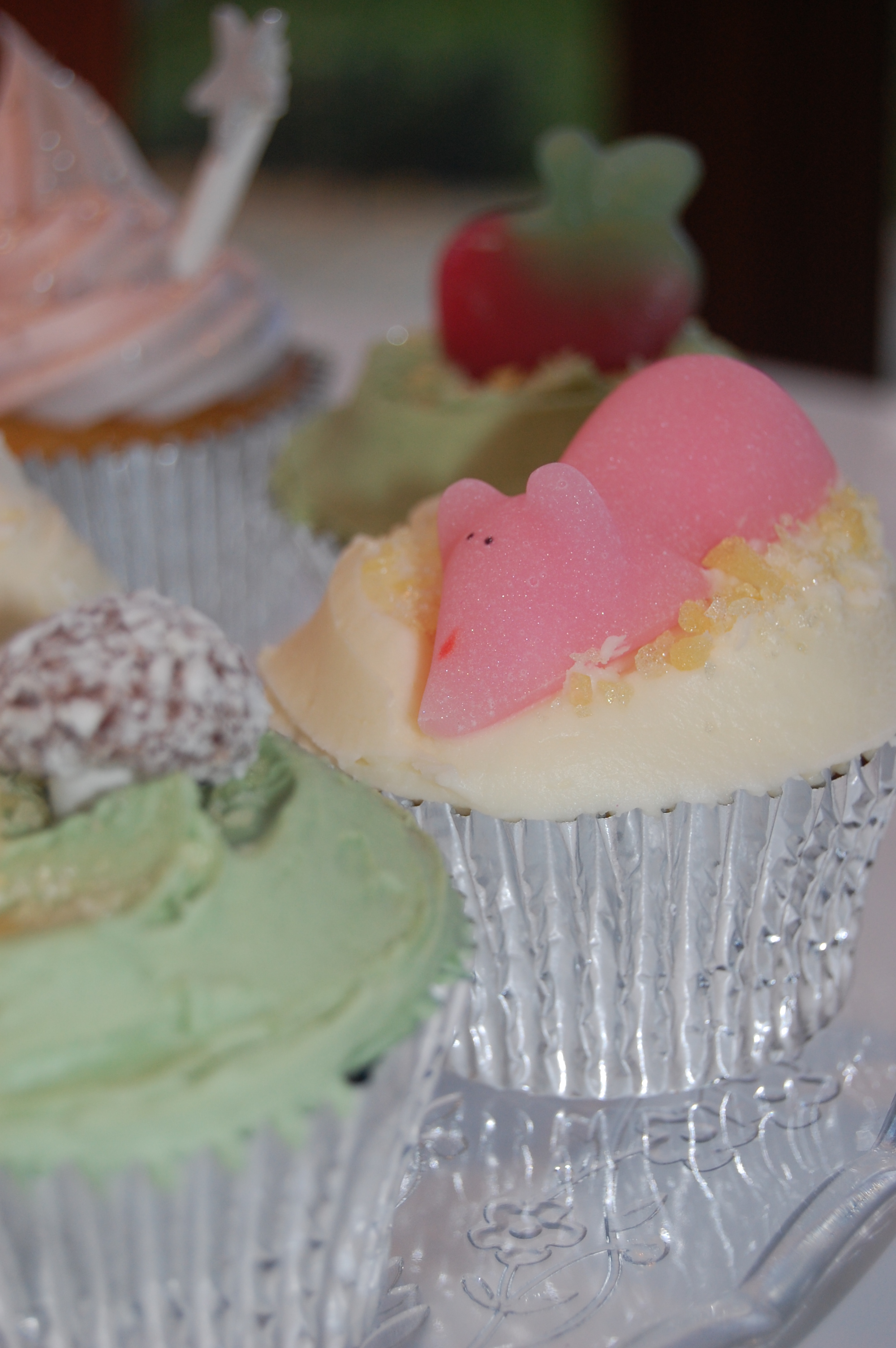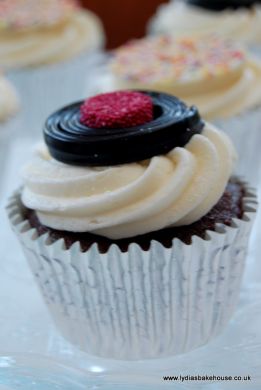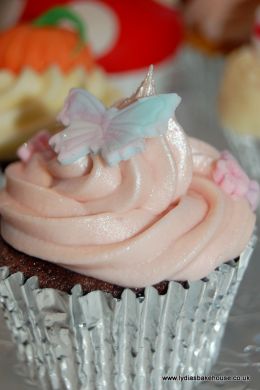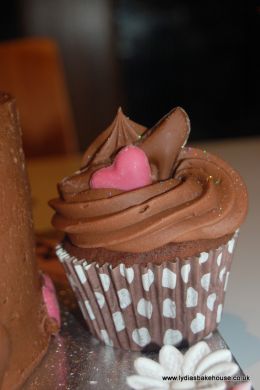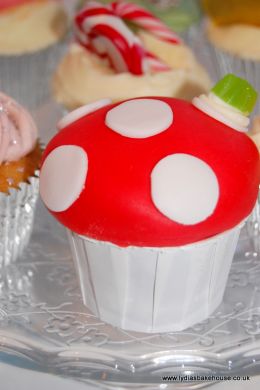 At Lydia's Bakehouse our cupcakes are baked and iced fresh to order, we don't freeze our cupcakes because we undersatnd that a good cupcake starts with a light spongy base. We don't use preservatives, our cupcakes are not made for a long shelf life, we suggest that you eat them when they are fresh and at thier best, as they were intended.
Our every day flavours can be topped with colourful, smooth butter cream frosting, fondant with a layer of butter cream or melted chocolate before being decortated with a variety of only edible decorations. See our photos fpr decoration options.
Flavours are: Vanilla, Chocolate, Lemon. Strawbwrry, Raspberry & Carrot.
Cupcakes are versatile with a wide range of flavours and decoration styles, individual cakes lend themselves well to a more grown up event also. So why not treat you and your guests to Cocktail Cupcakes, yes, cocktail flavoured cupcakes, a shot of decadence in every mouthful!
Cupcake orders are sold in batches of 6, unless a higher minimum order is specified, prices start from £1.50 for for a standard flavour and frosting with a simple decoration. More detailed, themed decorations, including handmade decorations and fondant iced cupcakes are priced from £1.80 to £2.00 each.
Travel Well cupcakes - At Lydia's Bakehouse we have perfected a way of despatching our cupcakes to be delivered to your door. It has taken a while but our stringent packaging ensures that our travel well or postal cupcakes can do just that!. So if you are not lucky to be close enough to the bakehouse to smell the cakes coming out of the oven, you can still taste our baked goodies. We have ensured that these cakes arrive with you as if you popped into the bakehouse to pick them up yourself! These are an ideal gift to send to a friend or to mark a a celebration.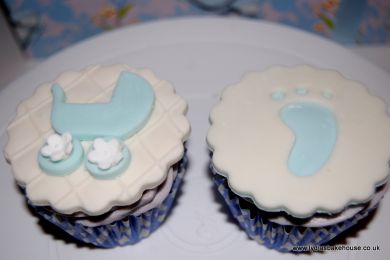 Kids Party range: Girls World: Fairytale
A selection of fairytale storybook themed cupcakes decorated with butter icing frosting and topped with fondant pu…
Everyday Cupcakes
Every day flavours topped with colourful, smooth butter cream frosting and decorated with a variety of sprinkles. Minimu…
Kids Party range: Girls World: Chocolate Diva
As you would expect the Chocolate Diva range is a rich chocolate base cupcake covered in a mix of melted chocolate and m…
Something Else: Bespoke
A range of cupcakes to your own specifications, colour scheme and theme. Contact us for a quote. …
Gift Boxed 6: Keepsake box
Why not treat your friends to akeep sake gift box filled with beautifully decorated cakes. All boxes are good qual…
Gift Boxes: Baby box
Why not celebrate the birth of new baby by treating the parents to a gift box filled with beautifully decorated ca…
Cocktail Cupcakes
An ideal addition to any grown up party, Cuptails; cocktail flavoured cupcakes, a shot of decadence in every mouthful! C…
Sweetshop Cupcakes
A selection of chocolate or vanilla cupcakes topped in smooth butter icing and decorated with traditional sweet sh…
Mocha cupcakes
Chocolate base cupcakes topped with real espresso flavoured butter icing and topped with an edible chocolate coffe…
Luxury Carrot cupcake
A luxury fresh carrot, sultana, pecan and mixed nut cupcake topped with a white chocolate butter icing abd sprinke…